Littlewoods launched their V by Very spring summer collection a couple of weeks ago in the Morrison Hotel. 
I popped along to have a look and as it was the first fashion show I had been to in quite some time it was a real treat.  There was a great atmosphere in the room and and it was properly stuffed with fashion bloggers, tv and magazine people and almost every single stylist I've ever met.  It was a fab show with some of the coolest music I've heard in a long time and the looks were gorgeous too.
Now lets be straight – the V by Very collection isn't exactly aimed at my age bracket but there were still plenty of gorgeous pieces that I fell in love with. They gifted everyone who attended with a choice from 10 of the hottest items in the collection and I plumped for these. Aren't they just beautiful..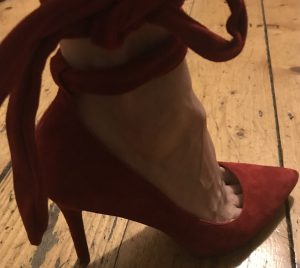 Probably the biggest hit of the night was the gorgeous khaki embellished jacket that model Yomiko (centre) is wearing but make up your own mind and have a look at some of the other gorgeous looks from the evening on the Littlewood's Facebook page.